I was commissioned by my long-running collaborators The Mouse Outfit to produce an illustration to be used across their merchandise. A series of hoodies and tee were produced from this design. TMO asked for a vector line illustration which could be printed easily onto both dark and light fabrics, as well as a highly detailed pencil illustration to be sold as prints.
My process here was very similar to that of my Nike commission: gathering a library of reference images and building the detail in multiple passes.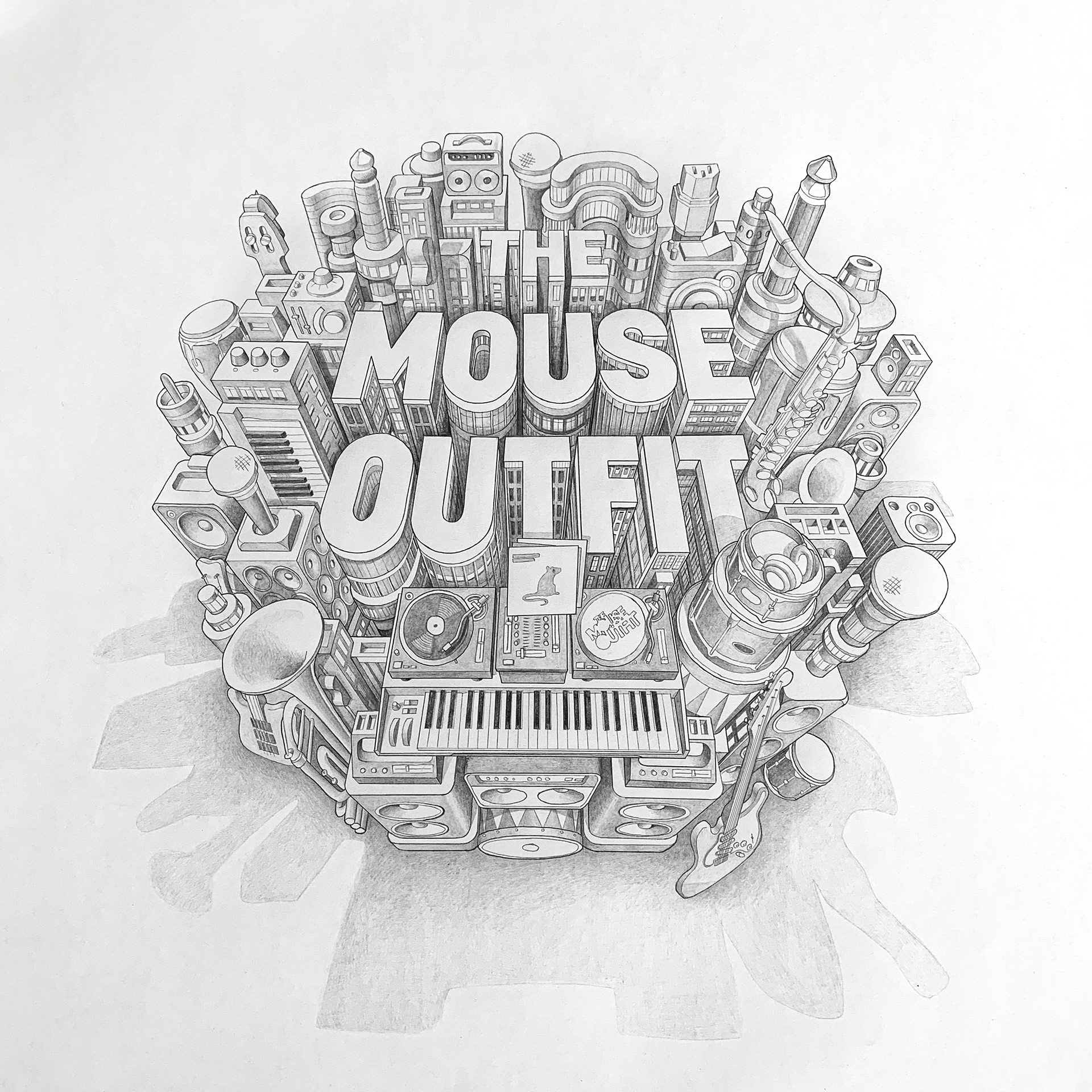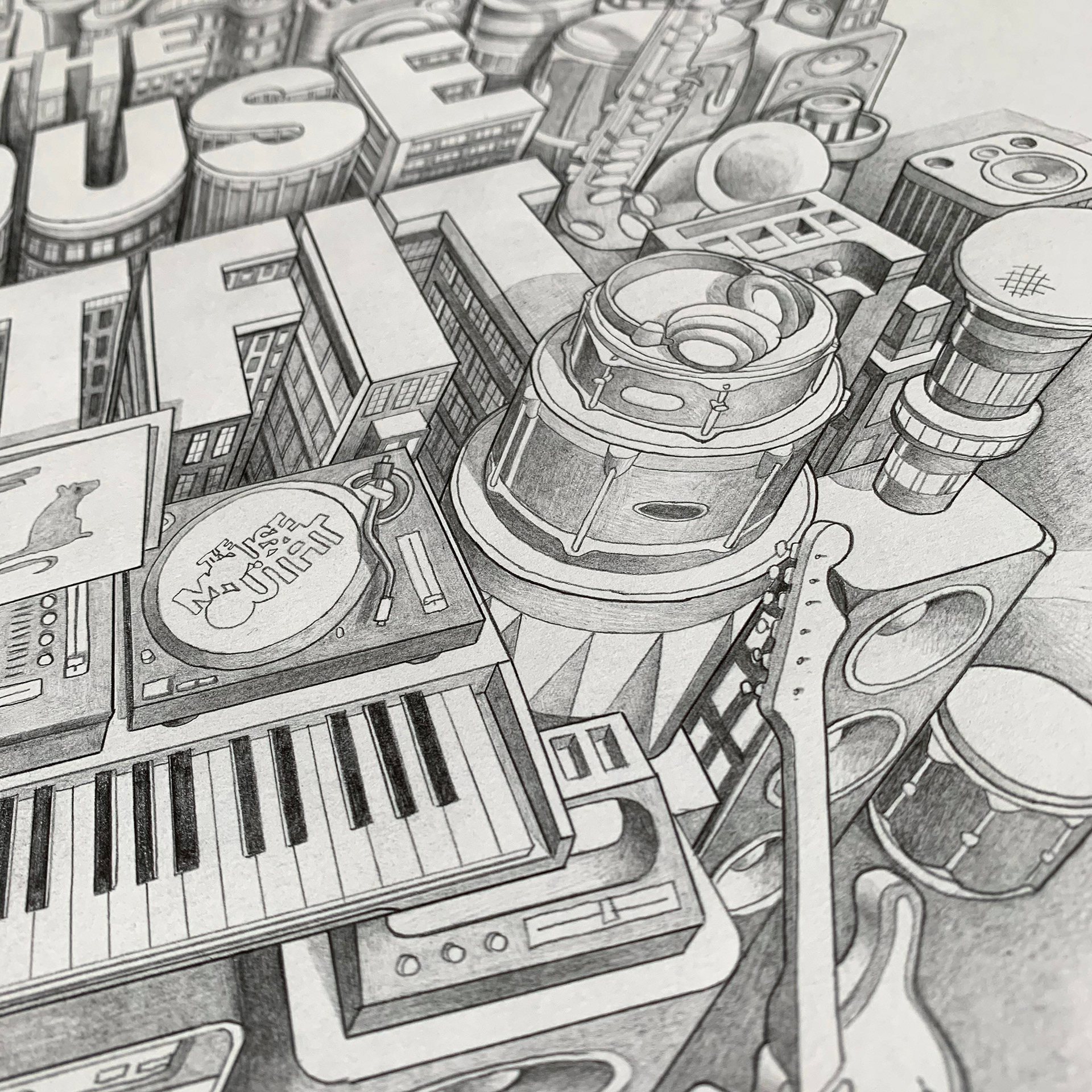 Final linework, produced from the freehand sketch and vectorised by hand with the pen tool in Adobe Illustrator.
The final print on fabric